I got my Avon order today!
I got the Beyond Color Lip plumping conditioner SPF 15 and Mad For Mauve.
FYI-I took this picture with my Canon and it's an ok quality but I couldn't get a good swatch :X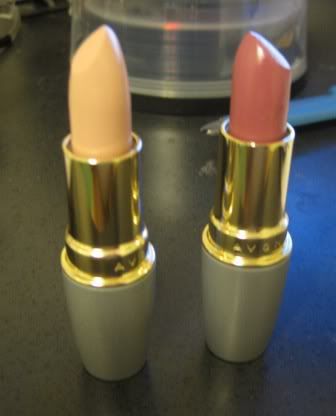 This is my third tube of the lip conditioner..I love et! I have dry lips so this helps keep them moisturized. I don't know about plumping, it claims to have 2 times the retinol. It doesn't do any plumping on me..don't plumping products suppose to burn a lil? cause this doesn't haha.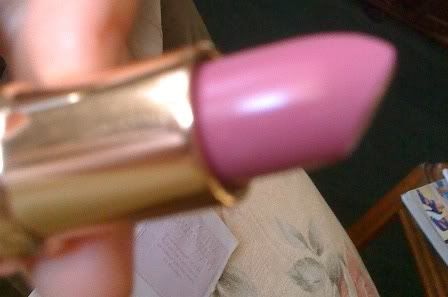 I took this picture with my iphone you can see it's more pinkish here but anyways....
I am glad I FINALLY got it. Since lavender whip disappeared from my make up container >:!(I hope whoever stole it...is enjoying it!). This also claims the double retinol too but I dont see a difference. I don't care about that anyways ahah.
The color is a purple/mauve/lil pinkish its amazing! I tried it on and put some Kat Von D BAM lighting lipgloss on top and it's the perfect mauve color! I think it can be a 60% dupe for lavender whip.
They usually go for 8.00 dollars each but they have a sale 3.99 each! Not bad at all. I will keep buying the lip conditioner and Mad for Mauve again :)