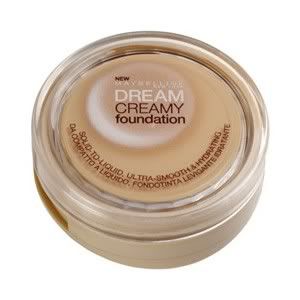 SO, I found out Maybelline has a new foundation called Dream Smooth Mousse. I finally got it and I love it! I don't own any foundation so this is the first time using one. I bought the color in BUFF which I just picked at random cause I was in a hurry but lucky for me it is the right shade for me. It is very creamy and even though the packaging makes it seem like it has a lot of product (which it doesn't) a lil goes a long way. I used it for school today and it's really hot so I was sweaty all over my face (gross right?)everything stayed in place no streaking and no itchiness (which I get sometimes when I wear make up and sweat). SO, that's a total plus for me and it covered my blemishes so yay!!
A lot of gurus reviewing it say it's better for dry skin which I have. So, if you have dry skin it's more of a plus to you but either way everyone should try it!
I bought mine at Walmart for $7 something but at CVS it runs at 9 dollars so yea.
It's sooooo hot :( I HATE it...I can't wait for Winter!
That is all <3