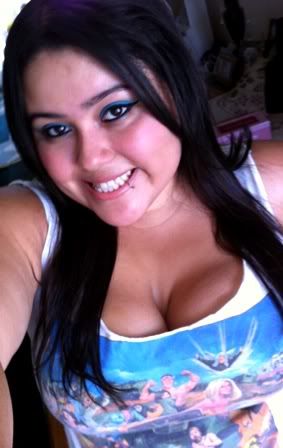 This is how I looked for school today..too bad when I got there there was a sign in sheet on the door saying that my class is canceled ahhaha so I figured I would do a post on what I am wearing.
Eyes-Coastal Scents 88 Matte palette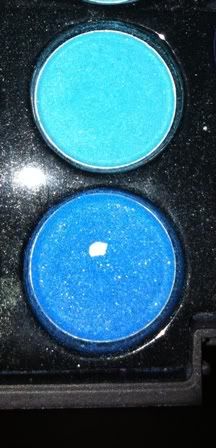 I used the lighter blue all over the lid and then packed in the darker blue on top of it and blended it. I already hit pan on my blue :( I only reach in for this palette for this blue so that kinda sucks I'm half way done with it.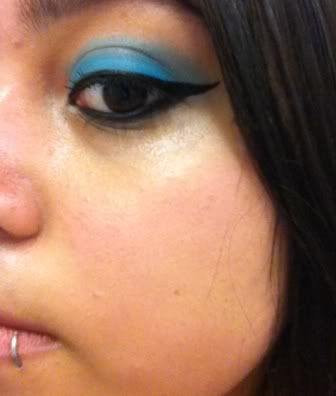 Winged eyeliner using L'oreal's Carbon Black Lineur Intense liquid liner and MAC blacktrack fluid line on the waterline.
Face-I used my Maybellines Dream Smooth Mousse foundation with MAC's Studio Fix Powder in C35. For cheeks I used MAC's Azalea Blossom Blush Ombre. You can berly tell I have it on but its there and it is a very light pink so I don't look like a clown with blue and pink on my face :).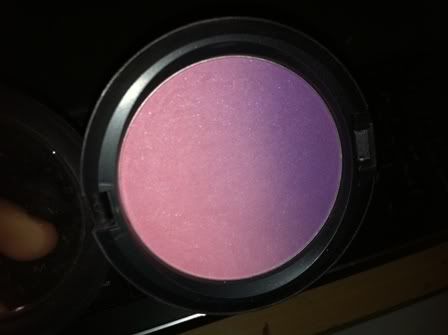 Lips- Benefit's Lady Choice lipstick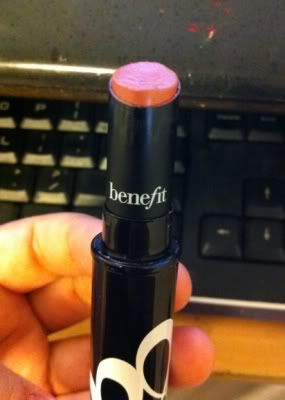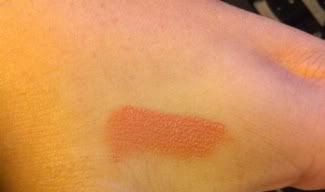 My swatch kinda sucks but its a nice pretty pink semi-bright nude (well, at least on me it looks that way). I used it with a lip brush and on my lips cause I didn't want it to be to bold.
My shirt is from MINGHANGS the movie <3
That was FOTD. I hope you guys enjoy it since its my first one ahah don't judge me :P. I hope everyone has a great weekend and NO school on Monday! Yayyy!