This is the one collection I have been waiting for! :since I missed the Disney one :( :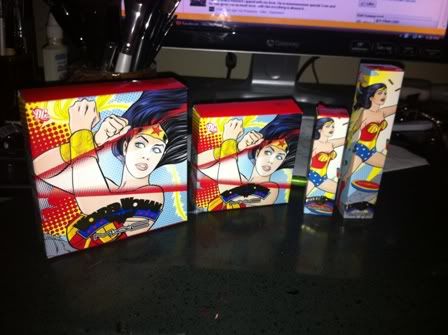 I ended up getting...
Lipstick-Spitfire
Lipglass-Athena's Kiss
Blush Duo-Mighty Aphrodite
MSF-Pink Power
Packaging-
I personally love it! I think it's so Wonder Woman and I will not be embarrass of pulling out that huge lipgloss haah.
Spit Fire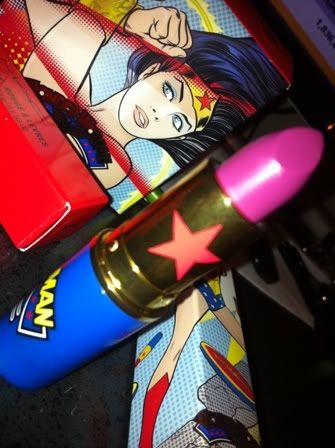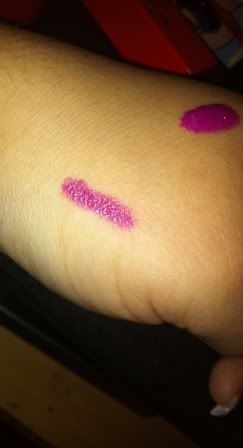 I LOVE the lipstick packaging! It was really hard to figure, what lipstick I really wanted. It's a very intense color but I can pull it off haha. If you have worn Violetta you can wear anything in the purple range ahha.
Athena's Kiss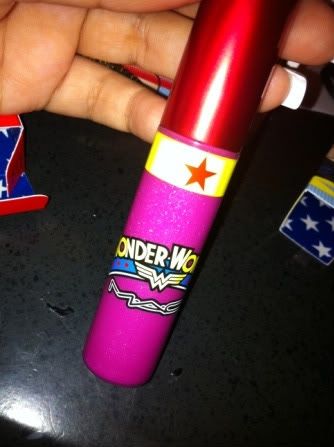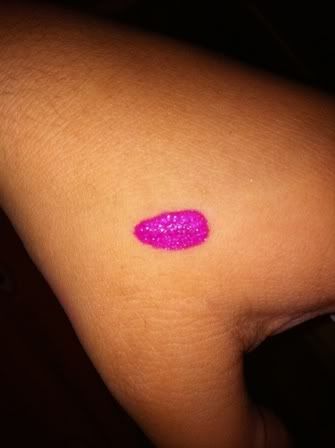 This is similar to the Dazzleglass in Funtaboulous but this is way more way pigmented. Wearing it alone can be enough! but it looks amazing over Spitfire!
Mighty Aphrodite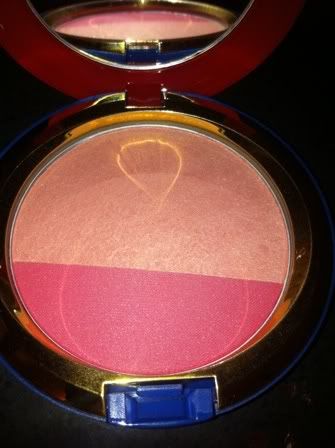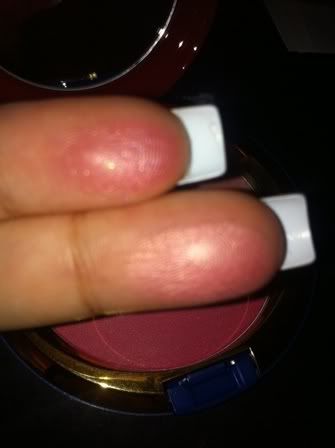 The thing I wanted the most! It is soooo pretty and I love the fact that it has mirror in there :). I don't anything peachy/coral so it was a must.
Pink Power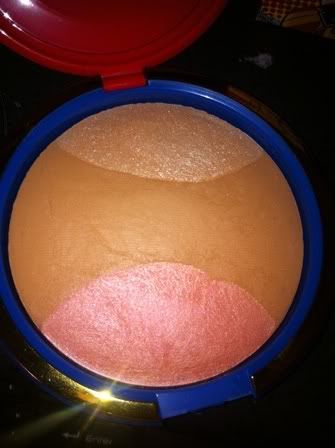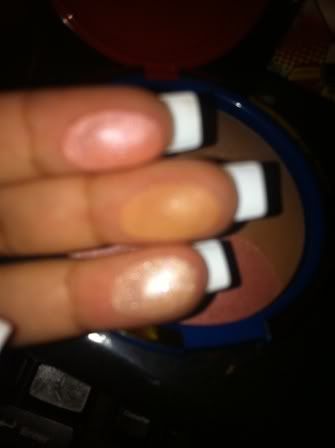 (sorry for the blurry picture :o )
Okay okay......this was an UNEXPECTED purchase. I was not planning on getting this but I went to Macy's with my twin on Friday and I was curious to see what was still in stock....EVERYTHING was still in stock! Including msf's and blushes. I swatched Pink Power and fell in love <3. I didn't want to shell out the 34 bucks for it so my sister bought it for me as an early bday present (our bday is next month)so yayyy!!! :)
Reason why I didn't want to get it...cause I felt it was going to be toooo bronze on me but with a light hand it gives me a nice glow to my face. It's super huge..I love it!
Final thoughts-
I have never gotten this many MAC products in one collection. I love this collection even though it is a bit pricey :o.
Did you guys like this collection? skipped it? too cheesy? ahah
I have no school tomorrow but I have a lot to do :(. I still have the cough of death..FMl!
Good day! <3