I apoligize for the quality and the eyebrows >:o I need to get on that this weekend ahahha.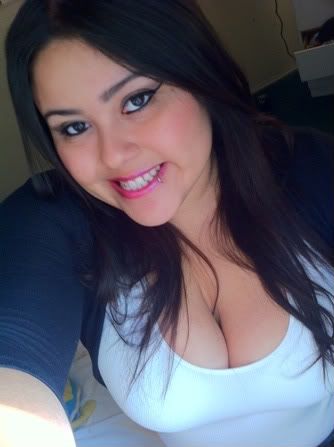 Hahah Trying to be cute :p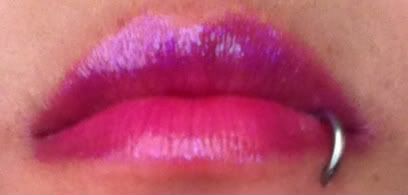 You can see the sparkles from the dazzleglass! Loves it!
So this is my FOTD with VIOLETTA! I love this color (not because my name is Violet ahah)I wore to school and I was a bit scared but it wasn't that bad.
Eyes-
MAC Hot Contrast (the marbleized side)
L'oreal Telescopic Waterproof eyeliner ( I think this is a new liquid liner and it's not that bad!)
Cheeks-
MAC blush Ombre in Vintage Grape
Lips-
MAC Violetta with Funtabulous dazzleglass on top.
I demand everyone to go get VIoletta NOW hahaha jk. I am glad I still caught it online on the MAC website. It seems like ordering on the PRO website is a hassle :/ ahaha. It is a very fun color and the holidays are coming up which is a great way to bust the bright lippies out!
I'm excited for Thanksgiving next wk! No school and fooood :)