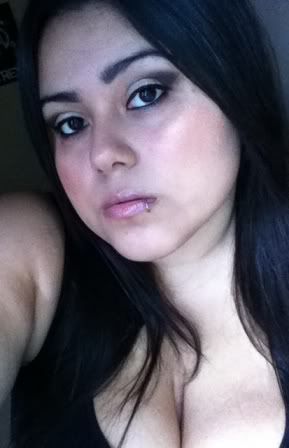 Yes! It's been cloudy/rainy this whole week (except for today there was some sun). It was time for a fall look!
Eyes-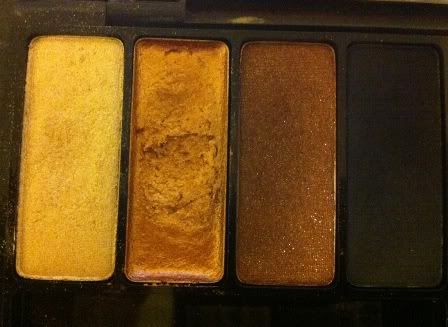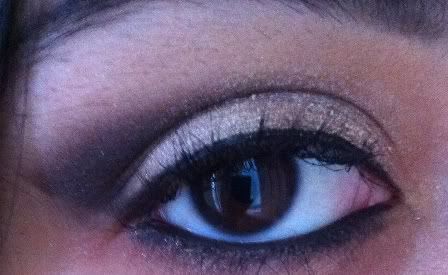 I used the neutral and black on the Kat Von D Love Palette.
I started with the cream but it was WAY tooooo hard to get on my eye :(. It was chunky and it pissed me off so that was a fail.
So, I used Peanut (light shimmer) on my lid. Then Rebekah and Lucifer (shimmering brown and black) on the crease and shaped it.
Cheeks-
Melon Pigment to Highlight and Mocha Blush from Avon
Lips-M.A.C
Gingeroot lip pencil
Hue Lipstick
Sugarimmed Dazzleglass
That was my look of the day! YaY Thursday!!!
Random pic-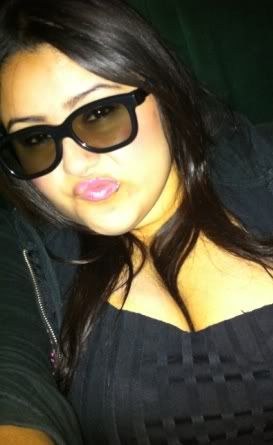 I took this while I waited for JACKASS 3D to start hehehe ain't I a stinker? haha
THe movie was AMAZING! The boys did it again! Can't wait for it to come out on dvd and for them to release 3.5. It was EPIC! <3
Hope everyone has a great weekend!