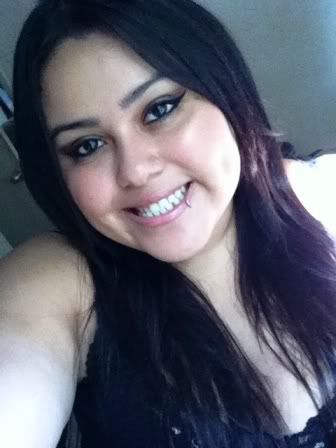 I know...very cheesy smile eh? haha
Eyes-
Too Faced-Label Whore eyeshadow
NYX Jumbo pencil in French Fries.
Cheeks- M.A.C.
Breezy Blush (Like always ahha)
Melon pigment as a highlighter
Lips- M.A.C.
Viva Glam II
Viva Glam VI (Special Edition)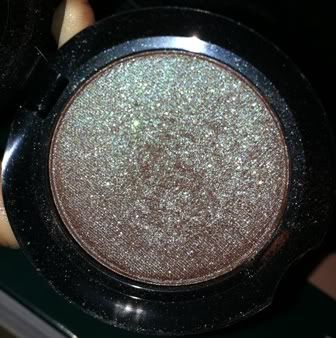 I love this Duo Chrome! This is a Brown/Green shimmer shadow. The French Fries pencil brought out more of the brown. I haven't tried it with a black base yet. I'm sure that will bring out the green.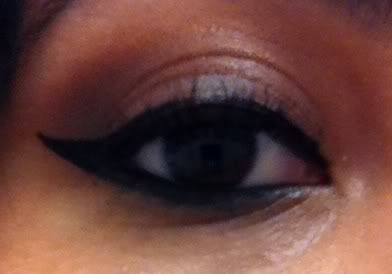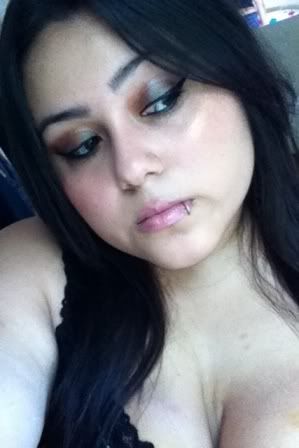 Cause I'm badass! :P
QUestions-
Do you like Duo chromes shadows? If so, what are you favorite ones? I only have this one. I would like to know what more is out there!
JACKASS 3D comes out tomorrow!!!! You guys don't know this but I am a HUGE fan! I been anxiously waiting for it to be at theaters. I will probably watch it till Sunday though. any jackass fans out there?
Well, that's all! I hope everyone has a great weekend! Enjoy!