Yay! I finally have time to blog. I started school last wk and I got sick :(. I feel better now but it was just a crazy wk of no sleep and being sick. I hated it.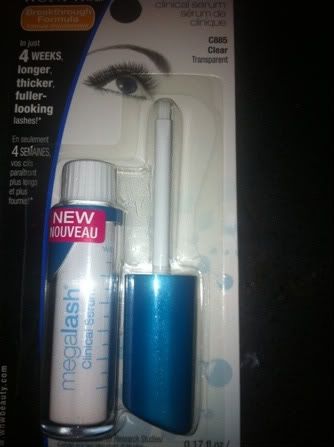 Ok, so everyone is raving about the new WnW trios and Walgreens was having a 50% off WnW so I decided to check it out and I only want two of the trios and of course I went and they didn't have any :(. I did see their MEGALASH Clinical Serum and I been trying to use one of these but never had the guts to actually get one.
For 3.49 (with the 50% off reg. price is $6. something) it can't be that bad to try out.
I applied it yesterday day twice :Morning and Night like the instructions suggest: and today in the morning.
It kinda stings :x but it eventually goes away.
THe packaging says 4 wks to see results so I will with it 5 wks (cause im nice :p) to see if my lashes grow or something!! *Don't get it on your eye...it burns so bad! I sneezed and my hand moved :(*
My lashes are ok long but they get dumb at times eps. the ones in the inner corner that are short ugh.
One thing I have to complain about is that no where in the packaging does it say how to apply. I never trying anything like it so I didn't know. I just pass the brush as close to the lashes as I can. SO I am guessing that's how you apply it.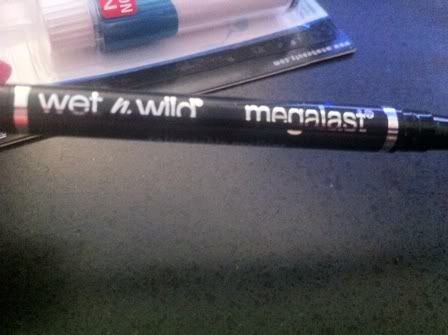 This was a dollar so yay! I think these are the new ones. I wanted the brown one but no luck in finding them.
I like these eyeliners. I used them in High School when they had the Grey packaging and they were ok. Since I don't have a pencil liner and sometimes I don't want to deal with gel nor liquid, I think this would be a good alternative to use for those lazy days.
Have any of you tries any lash serums out there? I would like to listen to your opinions on them. What do you think about the new WnW trios??
I hope everyone had a great weekend!